Testimonials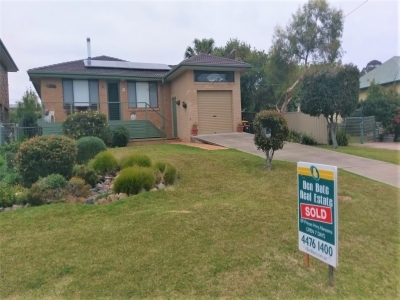 "Dear Ben,

Thank you for guiding me through the sale of my house. You were always punctual and did not stint on time when issues needed an explanation. I felt that I could call on you whenever I needed advice.

The information you provided on the local market was clear and concise and gave me an understanding of my house position in that market and what it was likely to sell for. I was always given plenty of notice for inspections and your staff were at all times efficient and helpful. My house sold in six weeks and I received the price you said that it would sell for. I was very happy with the result.

The advice you gave me on looking for a suitable property in the Blue Mountains was invaluable and I am currently in the process of purchasing a town house in Katoomba.

I would have no hesitation in recommending you and your agency to prospective buyers and sellers.

Yours Sincerely,
Kerren Ogg"
Kerren Ogg
---
"My special thanks to Belinda and Ben for the very professional service given to me for the
sale of both my properties in Dalmeny. Left it in their capable hands and they didn't fail me in achieving the outcome that I wanted. Would recommend them without hesitation.
"
Yvonne
---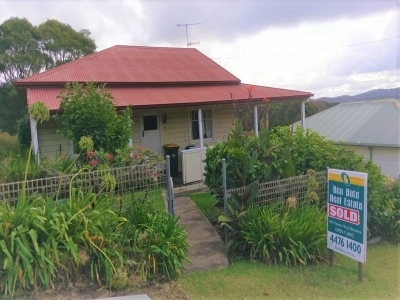 "I presented Ben Bate with my holiday house on 8th December 2018. I knew there were quite a few problems. The development application had expired and the building was well run down and hardly in a state to live in. Ben Bate was happy to take on the challenge and, thinking it may be attractive to a local builder, we asked for a high price of $460,000. From this exercise we received an offer of $400,000. We rejected this offer thinking that at this early stage we had not tested the market and we reduced the price to $430,000. After two weeks without any response we reduced the price to $400,000, at which price with a few minor adjustments we sold. Ben Bate kept me well informed all the way, keeping me updated on all the inspections with them and recommendations, until a sale eventuated. I would congratulate them on their persistence, their ease of communication and their well balanced recommendations. Yours sincerely, David Kerrigan. "
David Kerrigan
---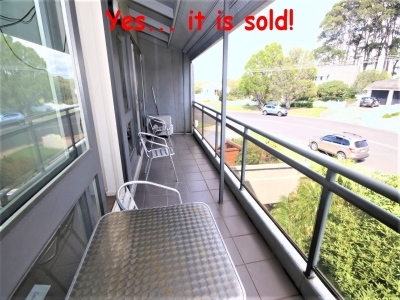 "Thank you team for the great job you did on selling our apartment, especially to Aiden who answered all my stupid questions and making the whole process easy and stress free. Thanks again and Happy Easter, regards Kitty. "
Ivan and Kitty
---
"Belinda was the first Real Estate Agent that we dealt with that provided amazing customer service. She was honest, Prompt with her replies and information. She was helpful and lovely to talk to. Finally someone we felt we could trust. Thankyou. "
Lindy and Justin
---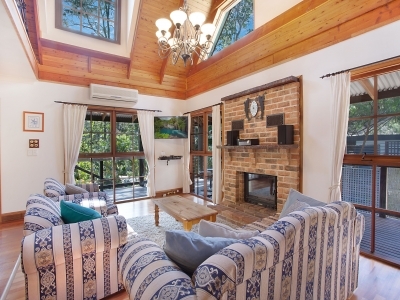 "The sale of our property sadly ends our relationship with Ben Bate Real Estate. From the beginning when we were looking to buy we felt completely at ease with your staff and their professionalism. After purchasing we had no hesitation in renting the property through your office and then when eventually we came full circle and decided to sell you obtained a high sales price, a testament to your success. Thank you for all you and your staff have done."
Tony & Lynn Channels
---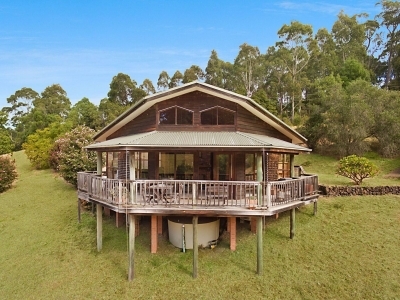 "Belinda was representing the vendor in our recent rural property purchase. From the first meeting she presented as a very knowledgeable, engaging and professional person. She was able to intelligently answer all our queries in relation to buying a rural property and was very fair, accommodating and honourable throughout the whole buying process making it a very pleasant experience. We are extremely happy with our purchase, even though Belinda was able to negotiate a very good deal for the vendor. We would highly recommend her as a trusted agent for any prospective property vendors or purchasers."
Keith and Margaret
---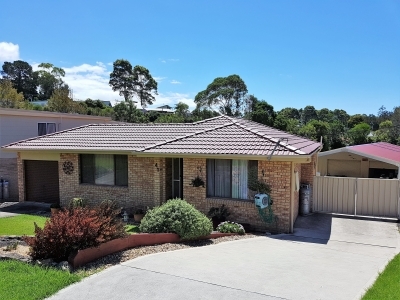 "Belinda was so easy to deal with and answered every question we had. She was quick to respond to emails and phone calls and made the whole process reasonably stress free. We would highly recommend Belinda to all of our friends and family!"
Sarah and Grant
---
"Excellent personal skills - I am not always a relaxed person but I felt I was talked to and not at. My house took about 7 months to sell but I know that could have been due to a number of factors - moving into the Winter months; a garden that had its peculiarities and there was a large area of 'Council strip' to mow. Anyway, Belinda maintained personal contact and I appreciated the feedback and general encouragement. I considered taking the house off the market for a brief period but I did not consider changing Real Estate agent.
By way of a small history - I put my former residence on the market a couple of years ago and then took it off rather quickly. Belinda maintained contact with me and I never felt judged for that or pressured in regard to choosing Ben Bate in any future decision."
Janet, Narooma
---
"We expected that it would take years to sell our property but using knowledge of the market and judicious advertising Ben Bate Real Estate found the perfect buyer in just months. From start to finish of the process Ben and his staff guided, advised and informed us making the difficult task of selling a property run smoothly and efficiently. We would always recommend Ben Bate real Estate to anyone thinking of selling in the Eurobodalla district."
Jenny & Peter
---